Hard to think back a couple of years isn't it? Lock down! Well, having just come back from France myself, I can well and truly say that it felt as if the pandemic had never happened. Perhaps you too are in the process of planning a holiday with your little ones? Have you been worried about how your baby will sleep and travel?
Many families then worry that a lack of routine and time zone differences could throw their little ones off. While some children tend to cope easily with change, others are less adaptable. Let's take a look at some tips for baby sleep and travel.
Table of Contents
Disclosure: This post may contain affiliate links and I receive a commission if you visit a link and buy something on my recommendation. Purchasing via an affiliate link doesn't cost you any extra, and I only recommend products and services I trust and it doesn't influence what I promote. All opinions are my own.
Toddler sleep and baby's sleep on holiday
I know you want to do the best to help your baby sleep, but first of all, I want to say to you: Don't worry too much. You are on holiday. It's such a short time when your number one priority should be FUN.
If you throw out all your routines and sleep schedules during your travels and develop other methods to get your kids to sleep, that's okay – and anything but a problem.
If your kids usually have a stable routine at home, within two to three days after your trip you'll be ok if you really get back on track.
Flying with children – how to make the most of sleep
If you are planning a long-haul trip, I would suggest planning a night flight if possible. Your children will get the longest sleep and you will have the most relaxed time. A few days before the holiday, talk to your children about how you will all sleep on the plane.
If they are old enough to understand the concept of a holiday, let them know that it will feel a bit funny at first, but on the plane many people will close their eyes and be quiet as mice.
Dinner at the airport can be quite exciting, but get your little ones into their pyjamas before they get on the plane and take time to do a little sleep routine on board! Pack their comforters, sleeping bags and anything else that offers familiarity.
Sure, sleep won't be perfect and may even be late, but it will come eventually and eat up some of the many hours of flying. The gentle movement of the plane and the natural white noise can help your child sleep.
If you have small children, check the possibility of a bassinet or having a reclining seat on board and book it well in advance with the airline.
If you arrive tired at your destination, take a nap together on the day of arrival and go to bed early. If this isn't an option (say, it's already late afternoon), head towards natural light and fresh air, have a small snack. It'll help the whole family stay awake until you can take an early bedtime at a more appropriate time for your nighttime sleep to start.
Sleeping and time difference – how do you find a rhythm on the ground?
Most of the families I deal with want to know how best to accommodate their child in a foreign place and how to manage to adjust to the new time zone all together. Looking for sleep tips?
Too hot for naps?
As I mentioned, we'd just come back from France. We were camping and it was 33 degrees. There wasn't a huge amount I could do to change that and the idea of driving around so my son could nap (on the wrong side of the road!) wasn't for me.
Also, walking around with the buggy also wasn't an option as I would melt! If it was a little cooler I would have been using my SnoozeShade though. This is a great option for naps on the go, providing some shade for your pram. It also means you don't have to be confined to a hotel room or villa for naps on your holiday and won't feel as if you're missing out.
As we weren't in a hotel and AC was non-existent, a shady spot was found and we set Charlie up for a lovely Alfresco nap. We've used our Baby Bjorn cot for travel for a long time now, it's so lightweight and had had years of use. Still going strong.
Charlie was stripped to his nappy and then we had a great set up with a Snugpak tarpaulin bungeed to the trees allowing lots of shade and airflow. I was super jealous.
I have the following 5 top tips for baby sleep and travel:
TIP #1 At your hotel room, create a place like home:
Whether you are staying with friends, in self-catering accommodation or in a hotel, there are always a few things you can do to make their sleep space as comfortable as home.
The best way to do this is to use white noise on a mobile phone or iPad, take their comforter, stuffed animal, sleeping bag/sleep sack and even your child's mattress cover or duvet. It should have been used for a few days so it smells like your own bed.
You may be able to use a hotel rooms crib if booked in advance, and the change may be exciting for your child, but the same bedding should provide familiarity and comfort.
TIP #2 Use the same sleep sack and bedtime routine:
During your trip, a pre-nap relaxation and sleep routine for your baby or toddler becomes even more important for falling asleep. It helps wind them down after an exciting day and encourages your child to fall asleep.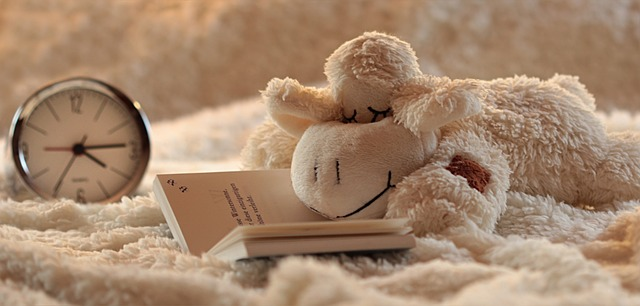 Tip #3 Take advantage of the time zones:
Depending on your time difference, find out which routine works best for you.
Last year, as a family we visited in Greece. There it was two hours earlier than in London. We managed to keep the kids on British time the whole holiday. This allowed us to sleep in and have some cosy longer evenings with entertainment at the hotel.
If you can, keep your kids in their original time zone or only adjust them halfway to the new time zone. This will also make jet lag easier for you and help your baby adjust when you return home.
TIP #4 Use daylight to adjust to a normal routine:
If you are a little further away, adjust to daylight as much as possible. It is a powerful stimulus for our body clock and everyone's sleep.
If you are flying east, use the light to wake your children naturally in the morning. It is best to leave the curtains open.
If you're flying west, use blackout blinds (there are also portable travel blinds) to block out the light and slumber a little longer. Hotel rooms usually have great blackout curtains. You will probably be able extend your children's waking time to adjust to the new time zone (with some fresh air and stimulus), but keep an eye on signs of tiredness and let them go to bed earlier if needed.
If your children are really struggling to stay awake, offer them a 10-15 minute nap to help them get through to bedtime without getting overtired. A short walk in the pushchair or carrier can help you with this!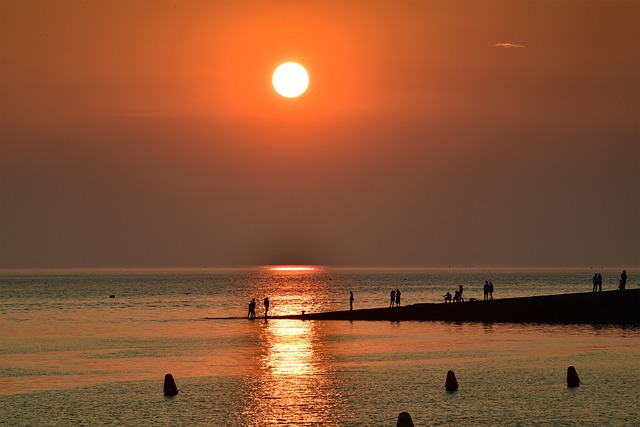 TIP # 5 Adjust to the nap time and sleep schedule gradually:
If you know your children won't be tired for the first few days at the new bedtime, it's best to plan some activities in the afternoon to tire them out. You can also all get up early together and go exploring or swimming, making the most of the holiday before everyone else is at the pool!
It usually takes about a day for the body to adjust for each hour of time difference. Therefore it may take a few days to properly adjust to the new time zone.
It tends to be easier to fly the opposite direction, from east to west, as it's easier to stretch out a day (possibly with an extra power nap for the little ones) than to cut one short and go to bed at a decent bedtime before you're tired.
But honestly, just have fun. And if sleeping doesn't go to plan, a nap on the way to a beach in the pushchair is better than no sleep at all. Stay relaxed and try to enjoy your holiday as much as possible.
The return home
Meh. All good things come to an end eh? The important thing is to be as consistent as possible with your usual routines for a few nights when you get home.
Grab an extra cup of coffee for an extra early start to the day, and push your schedule back a little more into normal every day (Try 1 hour for every hour of time difference).
You can do it! Now have a great time travelling with your kids …"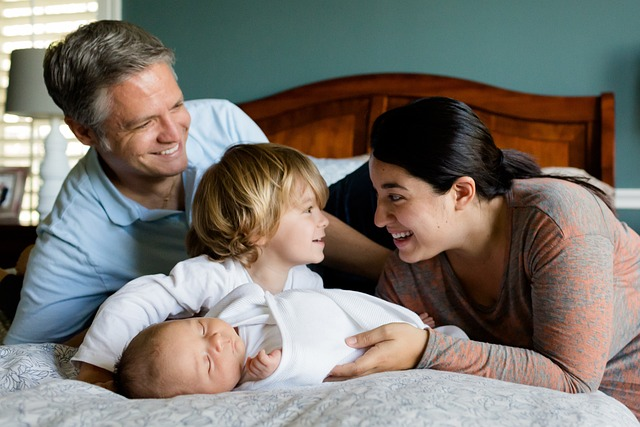 Question and Answer
Q. How can I help my toddler sleep while traveling?
A. As much as possible try to remain with a similar sleep schedule to that at home. Nap time will be important so you don't have an overtired baby or toddler at dinner time. However as you're on holiday you may still want to have fun and therefore it may be that baby sleeps in a pram or stroller for day naps.
Try to make your child's sleep space familiar by taking baby's sleep sack, bed sheets or comforters with you. It may be that your child has their own room/own space in a separate room when on holiday which is great.
However, if you've just got a small hotel room, you're room sharing and they're in a pack n play/toddler travel bed that's fine. Some families have even set up their travel crib/travel cot in the hotel walk in closet! You may also want to think about taking a portable white noise machine to help your baby sleep without being disturbed when you go to bed.
Try to stick with a similar bedtime routine to usual as babies will sense the familiarity and sleep cues.
Q. How can I get my baby to sleep while traveling?
A. Young babies are a little more portable than an older child as they can be worn in a baby carrier or take more reasonable naps in a pram. They also don't tens to have as many associations with their sleep environments yet.
Many new parents I speak to worry about taking babies away on holiday however they needn't. Whether you're heading on a family vacation, grandma's house, or booked an air bnb at someone else's house, a few simple sleep tips will help.
Allow time for your nap schedule. Even if you are wearing or holding baby. If naps fail or are short then be prepared for an earlier bedtime. Try to think through the sleeping arrangements in advance as you may wish to bring portable blackout blinds to keep the room dark and increase the chances they'll stay asleep in the early morning.
If you have a travel crib then you may wish to let your baby sleep in it for a couple of nights prior to going away so your child falls asleep in a more familiar sleep space.
Get in touch!
If you are experiencing difficulties with your child's sleep at night or sleeping patterns, please get in touch or reach out via instagram.
You can also check out more of my blog posts and printed media articles here.